Welcome to the Croydon Mosque & Islamic Centre website
CMIC is well attended with over 9,000 people passing through the Mosque during an average week; this increases to over 30,000 people per week during Ramadan. CMIC serves a diverse Muslim community in and around the London Borough of Croydon which numbers 20,000 and includes Muslims of Pakistani, Indian, Bangladeshi, East African, Somalian, Turkish, Afghan, Middle Eastern and Bosnian origin amongst others.
Attacking Public Spaces is not Jihad, it is Terrorism! Read more...
Latest Announcements
Opening Ceremony of the new CMIC extension

Saturday 21 July 2018 7:30pm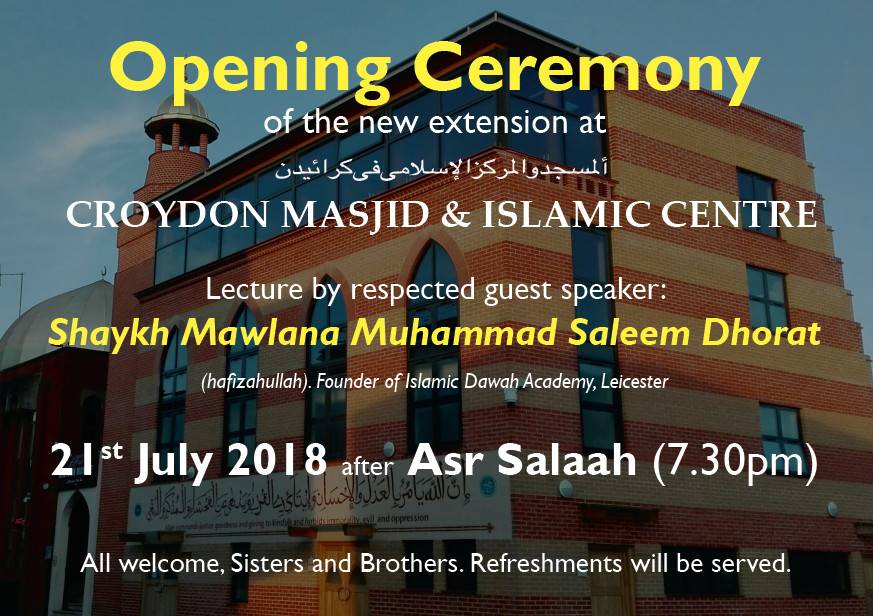 Come and Join - Visit Croydon Mosque's new extension

Sunday 29 July 2018 2:00pm
Travel Plan
The CMIC Management seeks to address issues of the Greener and Public Transport Options for Methods of Travel to and from the Mosque. Furthermore, CMIC promote safe cycling and walking routes, healthy living options, and seeks to identify and implement improved safety practices on the site.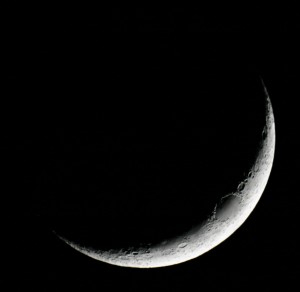 Islamic Moonsighting (Ruyat-e-Hilal) &
Correct Mushahadah Subah Sadiq Times
Latest Janazah Information
There are no latest announcements at the moment
Note: Janazah Salaah is conducted at the Masjid at the times given above.
Volunteers for the Ghusl are welcome. If you wish to become a volunteer or for more information about the Janazah services offered by Croydon Masjid, please see our
Janazah Services
page or contact:
Br. Imran Khan: 07405 252 7256
Br. Haroon Okhai 07949 176 786
M Parvez Saumtally 07963 164 028